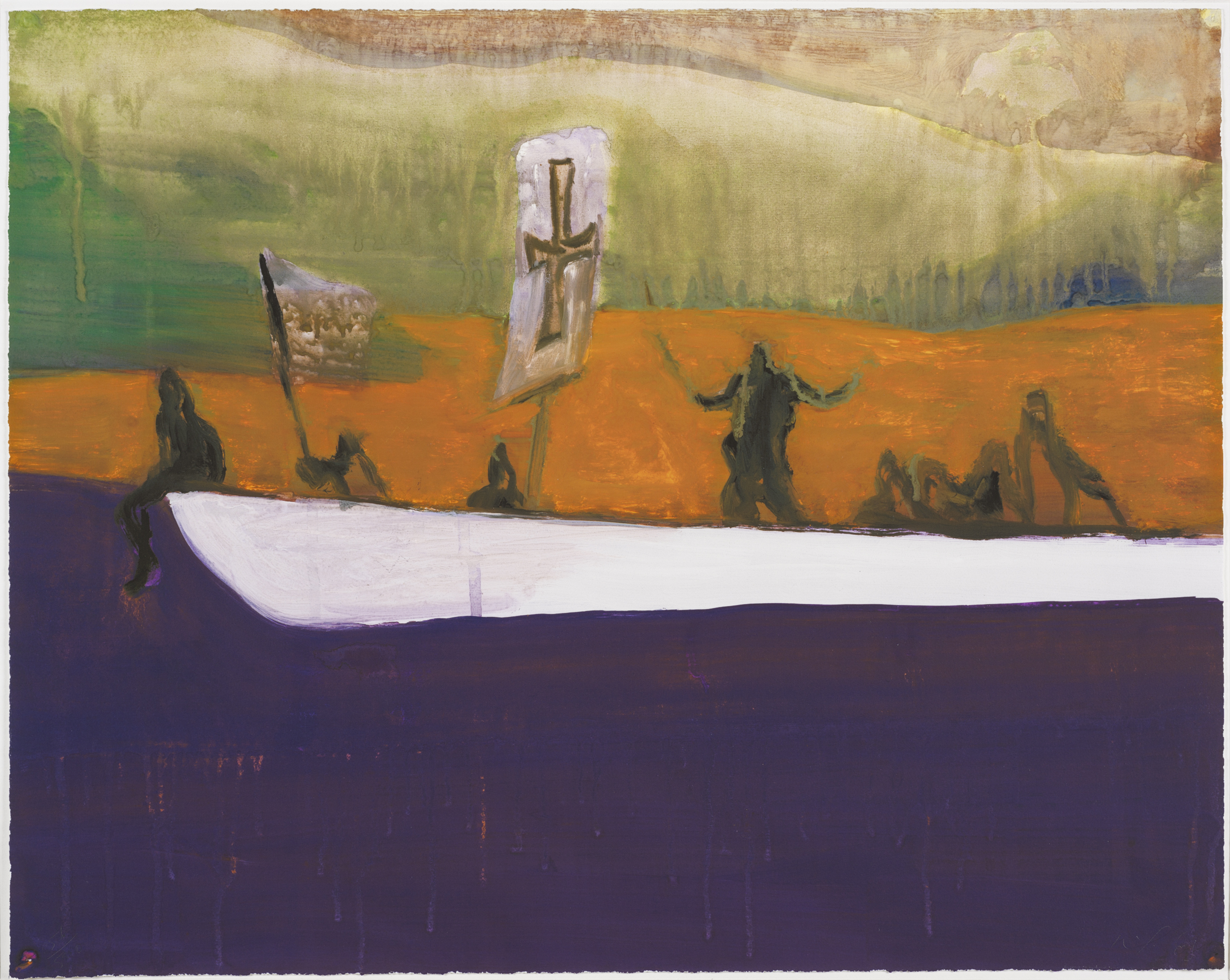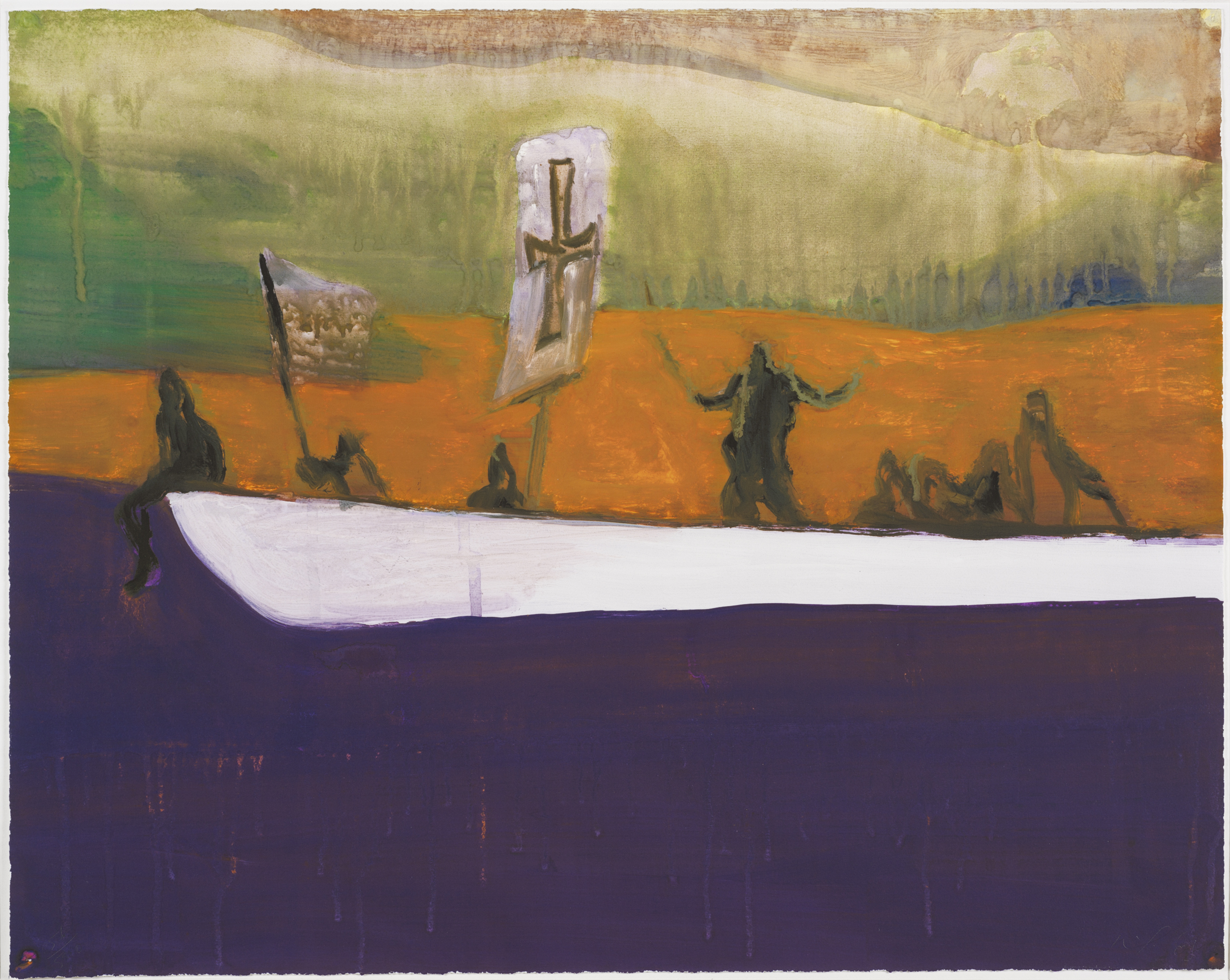 Doig, 'Untitled (Canoe)'
Peter Doig (Born 1959)
Untitled (Canoe)
Aquatint printed in colours, 2008
Signed and numbered in pencil.
From the edition of 500, published for the 2008 Doig retrospective at the Musée d'Art moderne de la Ville de Paris.
Printed on wove paper.
Note:
The canoe is a subject that recurs in Doig's works and reflects the years the artist spent living in Canada. The colours in this impression are typically vibrant, rendering a dreamlike landscape populated by faceless figures.
Image Size : 59.7 x 75cm (23.5 x 29.5in)
Sheet Size : 59.7 x 75cm (23.5 x 29.5in)
£2,000