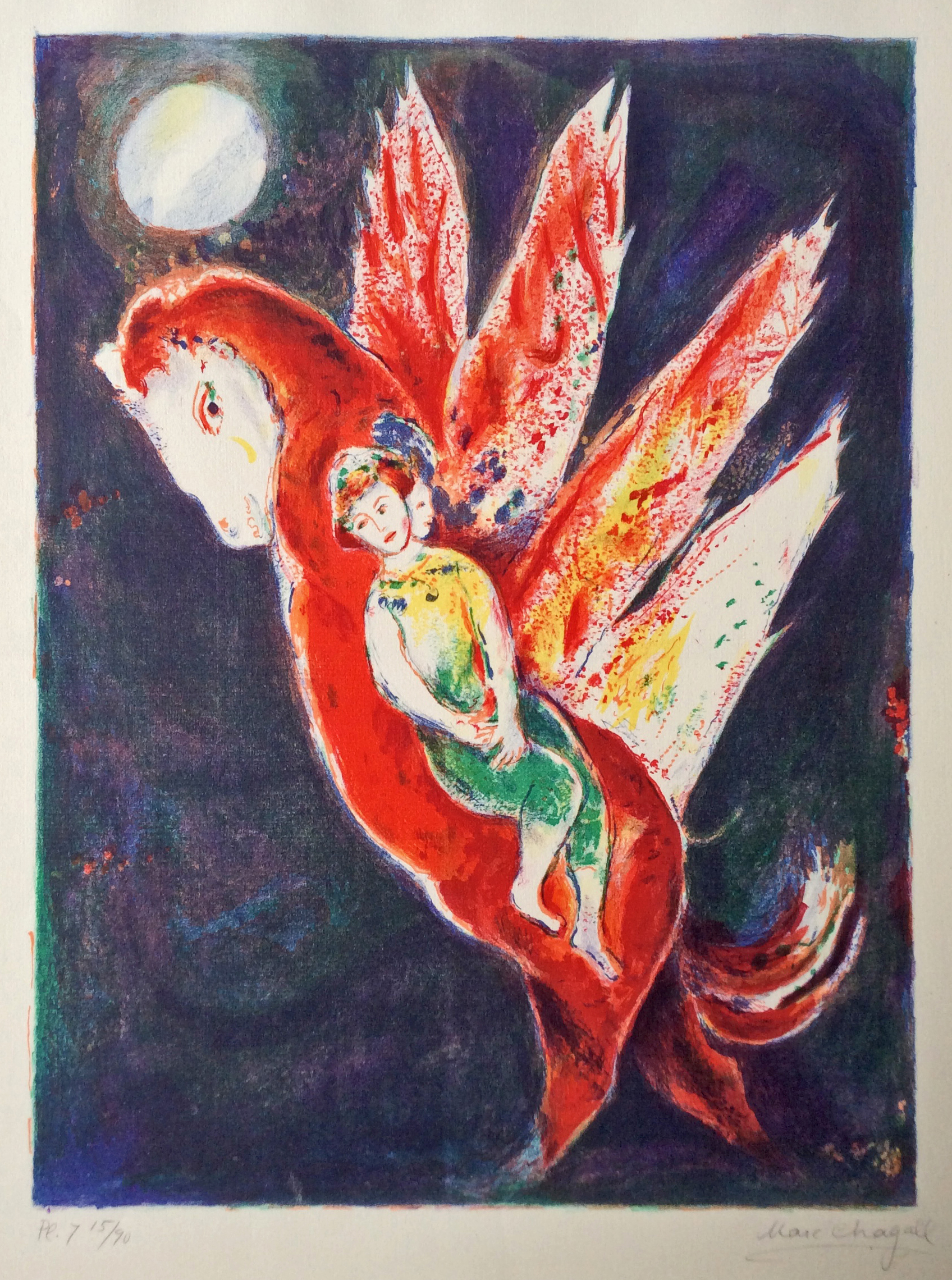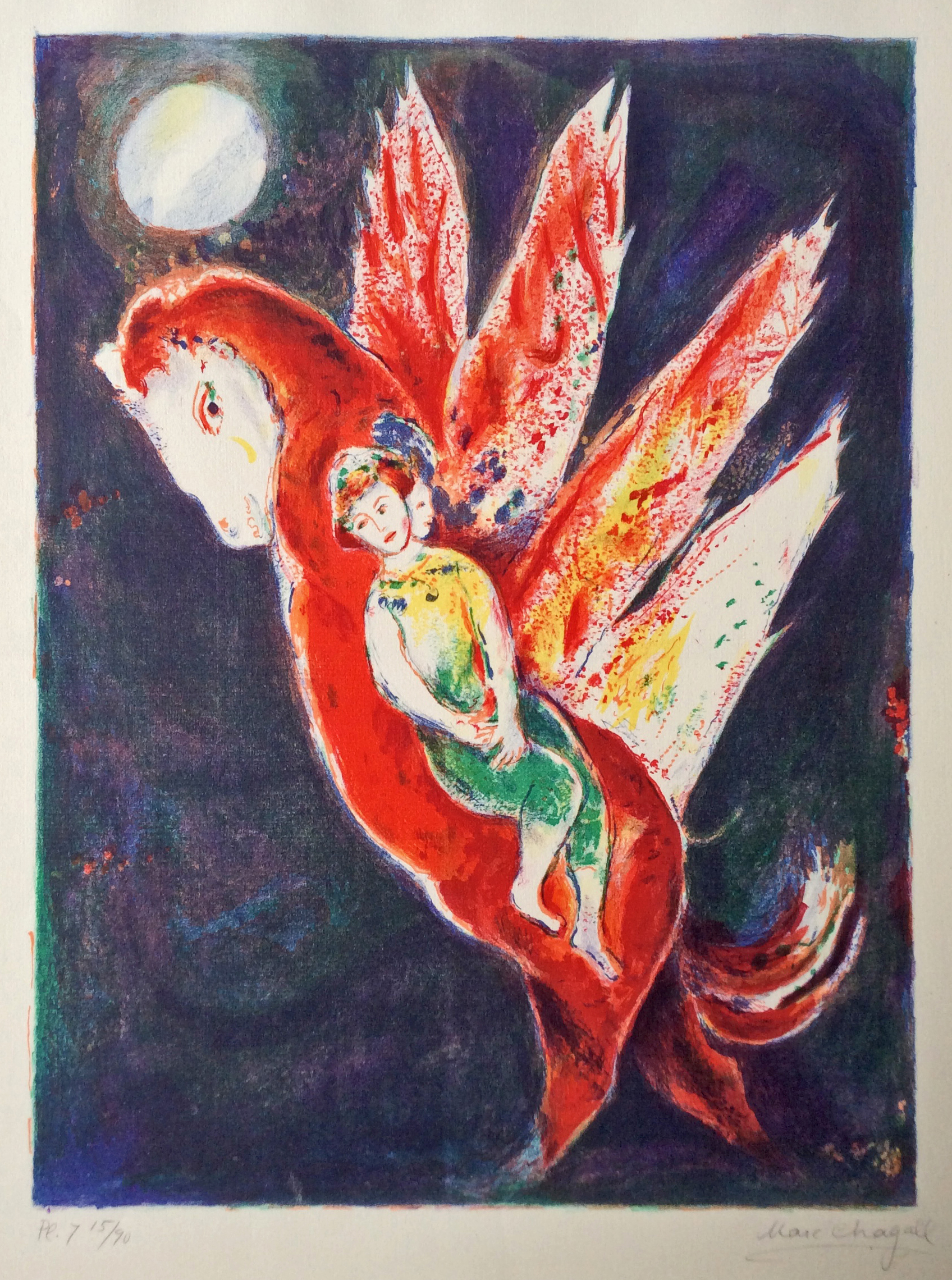 Chagall 'Then the old woman mounted on the Ifrit's back..'
Marc Chagall (1887-1985)
Then the old woman mounted on the Ifrit's back, taking her daughter behind her, and the Ifrit flew off with them... from The Arabian Nights
Lithograph, 1948
Mourlot 42
Signed and numbered in pencil by the artist.
An impression from the edition of 90, and plate VII from 'The Arabian Nights'
Provenance:
Galerie Michael, USA
Private Collection, Taiwan
Note:
Chagall was invited to America in 1941 by the Museum of Modern Art in New York. Whilst there he was persuaded by his friend the French publisher, Jacques Schiffrin, to produce a series of 12 colour lithographs, printed in seven to eight colours each, to illustrate four tales from 'The Arabian Nights'.
Image Size : 37 x 27.8cm (14.6 x 10.9in)
Sheet Size : 43 x 33cm (16.9 x 13in)
POA